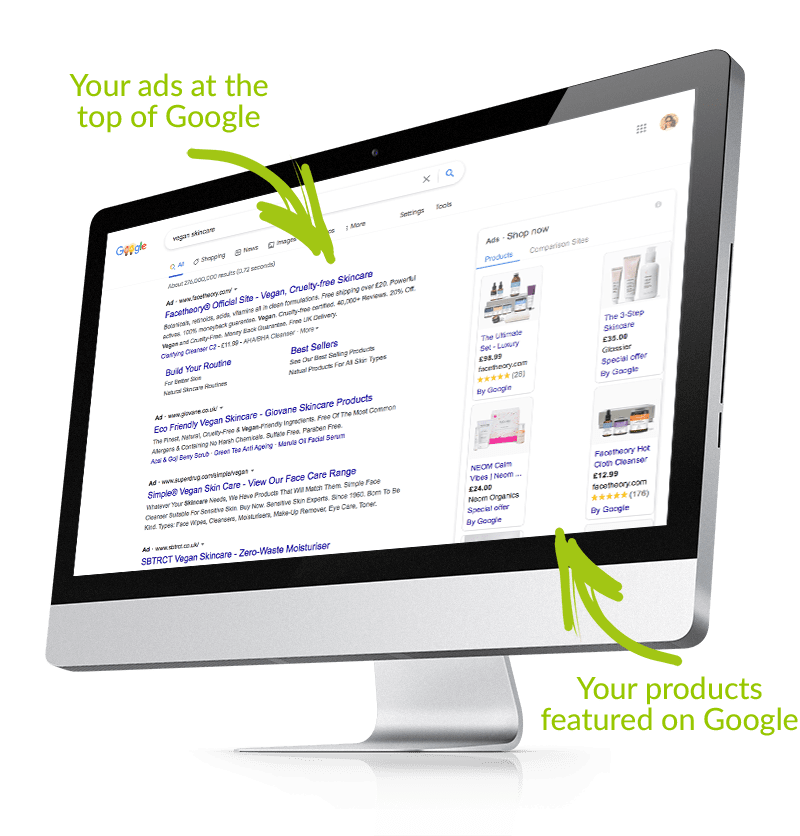 Launch to the top of Google with Google Ads.
We are a Google Ads specialist, expert, wizard; we don't mind what you call us. You can imagine us with pointed hats if you like.
In case you were wondering, Google Ads or PPC (Pay Per Click) is the quickest way to add traffic to your website and put your business in front of potential customers. Like now. Today! What's even better is you only pay when your ad is clicked. So no pay per impression like Facebook.
As a Google Ads specialist, we are here to create, monitor and report, so you can get on with other things. If you would like more information, view the packages below or feel free to contact us. We are happy to offer a bespoke package that works for you and your budget.
If you are not happy with your current website, talk to us about our website design service. Web design is one of our specialities. Once your wonderous new site is live, we can put our wizard hats on and run the Google Ads campaign and launch you to number one.
Request a FREE Google Ads consultation.
We love a good natter on the phone or sprucing our selves up for a video, let's be honest we don't get out much at the moment. So why not request a free consultation, there is no obligation to proceed. Let's have a chat, get to know each other and go from there. Go on! You know you want to!