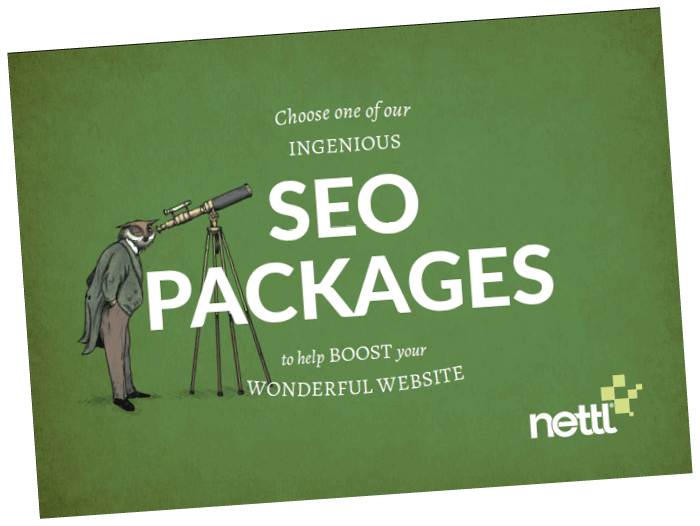 SEO experts to make your website rankwoosh!
We are your local SEO experts, consultants, specialists, call us what you like, we are here for one thing. To help boost your wonderful website.
Being local to Plymouth means you can actually come in and see us for a chat. Or you can give us a call or drop us an email and we'll promptly respond. Let's get together and see about increasing your online presence.
If you would like more information on SEO request a free brochure or download one now.
Request a FREE SEO audit.
Start by requesting a free SEO audit and we'll quickly have a look-see at how we can improve your online presence. We will check loads of technical stuff but we won't bore you with that. We will give you a no-nonsense report of what can be improved instead.
Trigger your free SEO audit now and find out why you are not getting visitors to your website.
If you are not happy with your current website, talk to us about our website design service. Web design is one of our specialities. Once your wonderous new site is live, we can put our SEO expert hats on and get to work.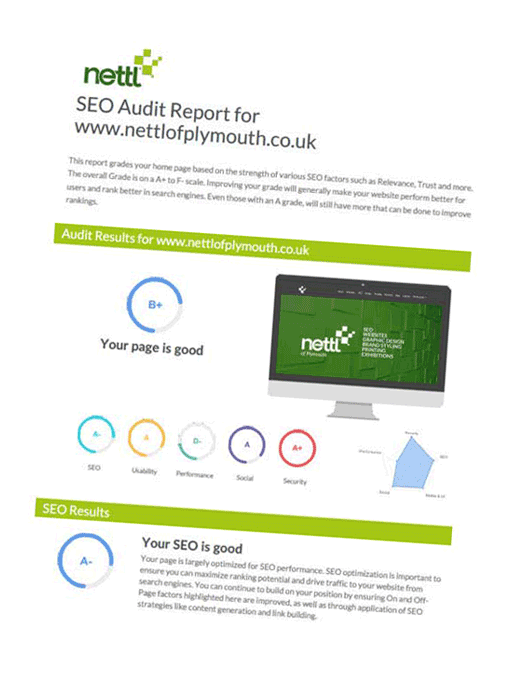 "I've worked with Aaron in Nettl of Plymouth for a number of years now and when he approached me about SEO on our site it was a natural evolution to the work we'd already been doing together. Progress has exceeded our expectations and we are really pleased with the high levels of traffic."
"Very happy with my experience with Nettl Plymouth. The customer service has been amazing, Aaron is very conscientious and has gone out of his way to help me out and explain things to me in simple terms without being patronising! I've felt the service has been tailored specifically to my business. Would highly recommend!"