For four years in a row we are recognised as one of the Three Best Rated website designers in Plymouth
and have won the Southern Enterprise Award two years in a row.
Looking for a web designer?
In an ever growing digital world, more than half of searches on search engines is now from mobile devices. Does your website work well on a smartphone? Is it easy for customers to buy, to book or to browse? Or is it time for an upgrade?
Web design is our speciality. We build websites that are engaging and will help you convert browsers into buyers.
We offer free video consultations, so it doesn't matter if you are in Plymouth or the other side of the word, we can help bring your web design to life. We have clients in the US and Australia.
If you don't like being on camera, you can get a web design quote or download our free website guide now.
A mobile, tablet friendly and responsive web design service, all in one.
Our popular "Nettl one" websites are 'responsive'. Their 'liquid layout' adapts and reflows to suit any device, ensuring a good user experience. With more than half of visitors now browsing on their phones, a responsive mobile-friendly web design will maximise the chances of engagement from potential clients.
Need a brand new website? Get a quote from our Divi website designers on a responsive web design now, our websites are value for money. Or check out our wondrous website designs in our web design portfolio. Our web team are also experts in graphic design; rest assured we will design something spectacular for you!
We create websites the right way, mobile first and fully responsive.
Let us build your shiny new website today!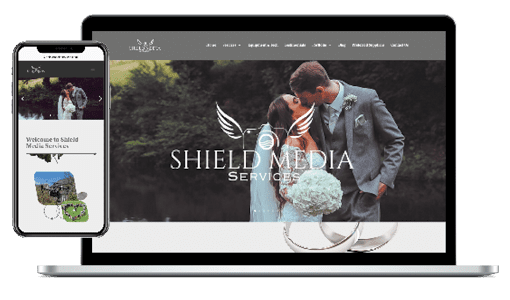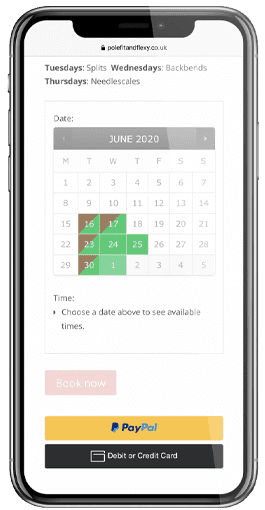 Add online tools to transact with your existing customers and interact with new clients.
If you're in the service industry, these days your clients expect to be able to interact with you online, in the same way they buy a cinema ticket or book an airline seat. You can do this with a professional website built for taking bookings.
Nettl :connect adds the online elements to your website to connect your business to your clients. Whether it's online bookings, reservations or making appointments, we make it easy for you and easier for your customers. 
Post your new booking website on social media and watch the bookings roll in.
Our ecommerce systems help you sell online and integrate with your store or EPOS system.
Ecommerce website design can be tricky. Get it right and the rewards can be enormous. Get it wrong and you can blow a fortune.
The fastest route – chosen by lots of businesses for an online store – is to start from an existing e-commerce platform, customise it and extend it for your needs. That's a proven path and will get you trading online in a fraction of the time, for a fraction of the cost. We will work closely with you and keep you abreast along the way.
When we design a website, choosing the right platform is critical. To help us find the right one for you, we'll need to understand what else you're doing. What accounting package do you use? Does your site need to connect with an in-store EPOS system? Which carrier do you ship products with?
A good ecommerce website needs visitors to find your site and convert into a sale. Getting website traffic is also something we can help with. We offer initial and ongoing support packages, to bolster your website and get those potential customers finding you.
These include: Digital Marketing, Search Engine Optimisation, Pay Per Click and more.
Talk to us about your plans and we'll put together a web design proposal.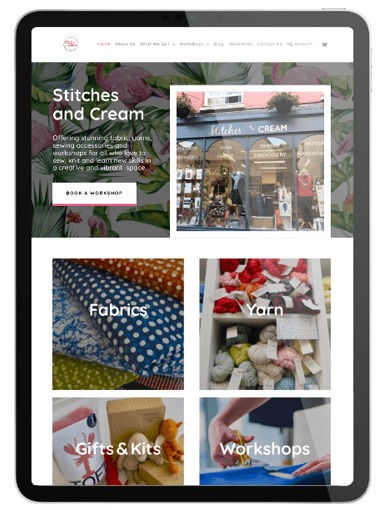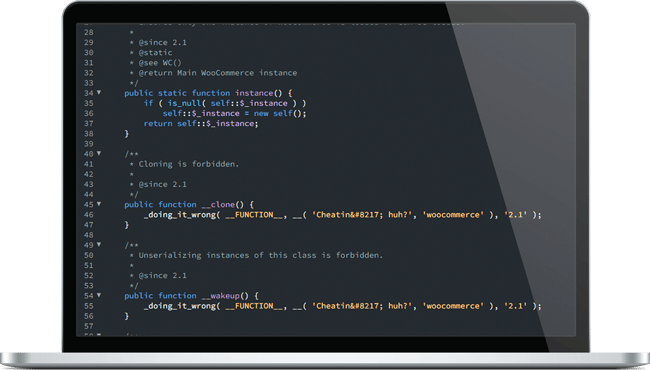 Specialists in Divi and Elementor page builders
We are expert Divi website designers and pro Elementor website designers. These page builders allow us to build a great websites that can be edited by a client with relative ease needing little custom development.
Sometimes, functionality is required that is outside the scope of these builders and we can help with custom web development with the help of the Nettl Geeks.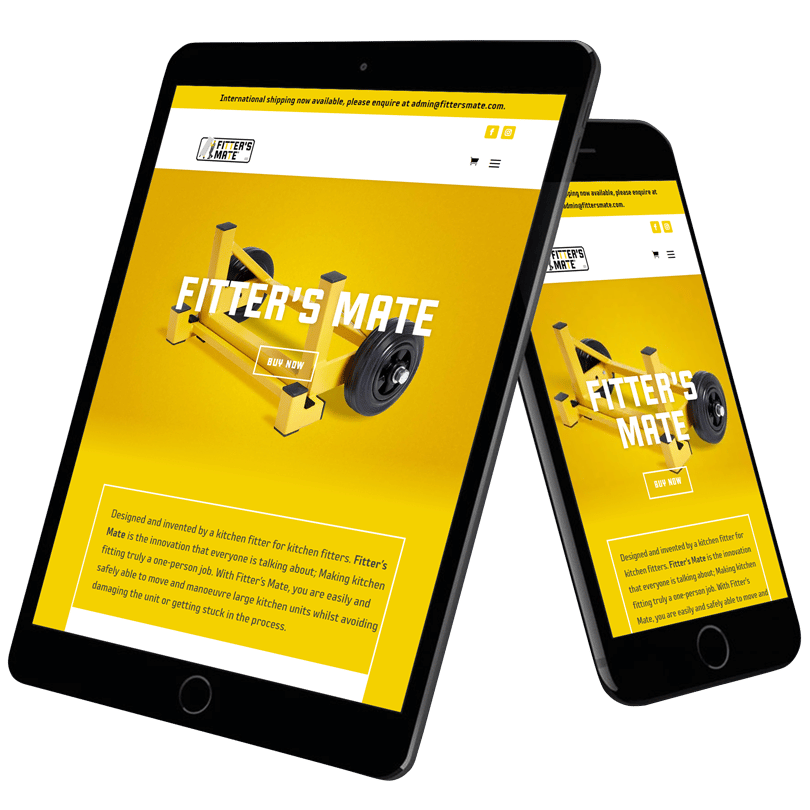 Websites that load in a blink of an eye.
We design websites that load fast and this is important. People make snap judgments, it only takes about 50 milliseconds (ms) (that's 0.05 seconds) for users to form an opinion about your website. So if your website loads slowly, you've already lost them.
We build sites that load in seconds, so sap judgements are made on your site's content and not its loading speed. We can't promise to get you a perfect score in Google Page Speed Insights but we do aim to get the site loading in under 3 seconds for a good user experience, keeping the customer on your site for longer.
We use top of the range WordPress plugins like WP Rocket and Imagify to blast your site into orbit. WP Rocket is widely regarded as the worlds fastest cache and speed optimisation software on the market. Imagify will aggressively compress all the websites images and convert them into webp format, making them 26% smaller than PNG.
If your website needs to load fast outside the UK, we will implement a CDN (Content Delivery Network). This ensures your site loads super fast all over the world.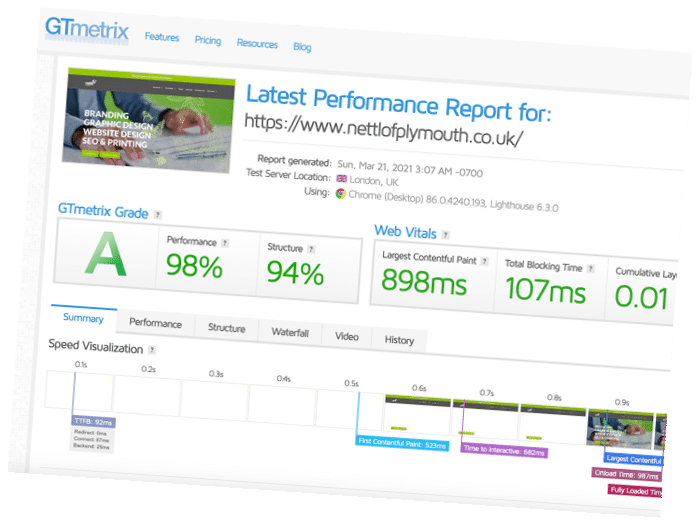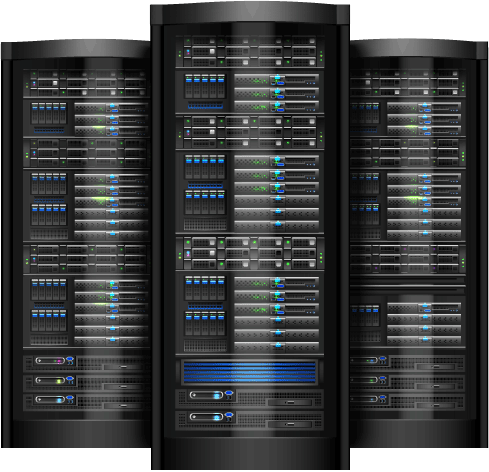 Our cloud-based hosting is industrial-grade, so your site can scale as your business grows.
Your Nettl web design, webshop or booking website will be deployed into our cloud platform powered by AWS. This uses the same proven infrastructure that runs famous names like Netflix, Pinterest, Expedia and Amazon.
Yes, our w3pcloud servers are UK based but we understand you might want your lovely web design to load fast worldwide, so it doesn't matter if you are a local Plymouth customer or not, we can implement a CDN (Content Delivery Network) to make sure your site loads super fast all around the globe.
E-commerce Website Hosting
You'll want to keep your shiny new website safe and secure.
Our care plans ensure that's the case and provide peace of mind should the worst happen. We will protect your website against unscrupulous individuals who seek to exploit your wonderful website. If the worst does happen, we'll restore your website to its shiny best or cleanse it.
Technology never stands still. We can keep your website up-to-date with the latest security and usability improvements. Each month we will update the software and plugins and send reports about updates we make, keeping you abreast of all the changes and how they might affect functionality.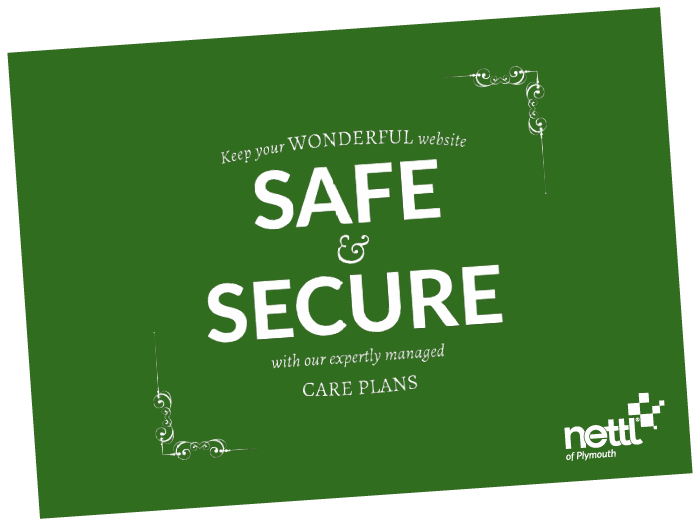 Website Restoration – BACKUP
Website Restoration – CLEANSE
Website Restoration – CLEANSE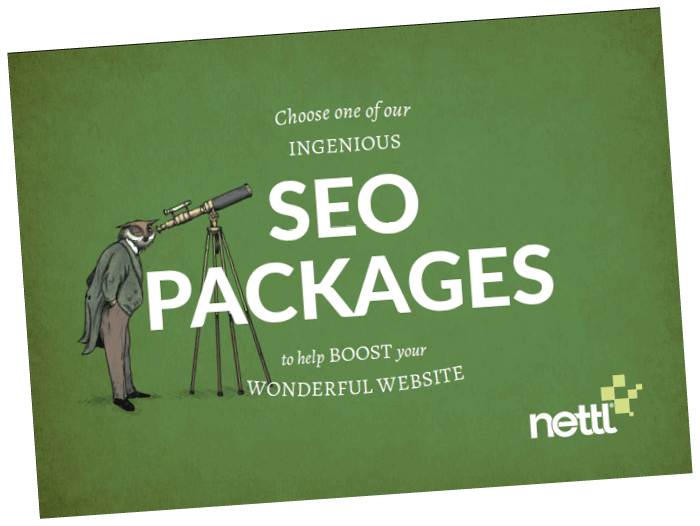 Want your sparkling web design found on search engines?
Of course, you do, what you need is SEO (Search Engine Optimisation). Bolt-on on-page SEO and keyword research to any Nettl web design. Or take a look at our monthly SEO packages. Our SEO experts will make your website rankoosh!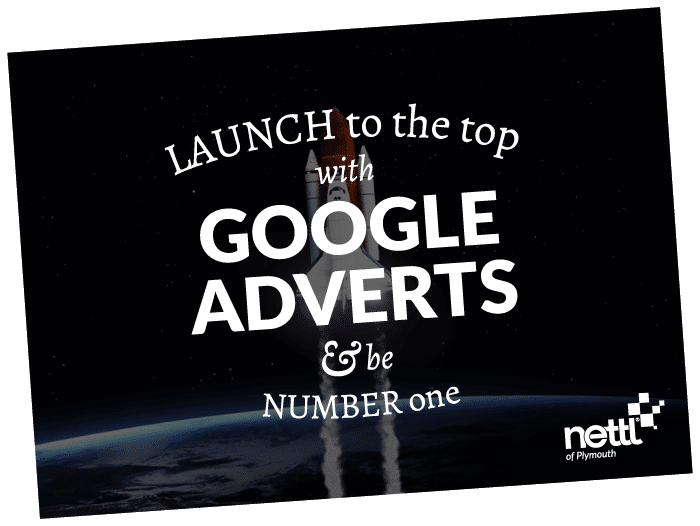 Want your new shiny website design found on Google immediately?
You need Google Ads or Pay Per Click (PPC) and would you look at that! We have Google Ads specialists, to help launch your website to the top and be number one.
This is the fastest way, to be found on Google and you only pay per click, not impression like social media ads.
"Incredible service from Aaron. The web design is better than I envisaged. He helped me with ideas throughout and was available for any queries I had at the drop of a hat. Also, the great value would definitely recommend a website through Nettl of Plymouth. Love the website".
"Nettl of Plymouth is an excellent web design company that has helped us to create and build upon the brand of Wonder Nights across various mediums including website, brochure and concept art. Their experience has helped us to achieve an excellent campaign to reflect the attraction, and are always happy to help with any request. Aaron and his team are a pleasure to work with, and his company always offers a cost-effective solution and ensures your expectations are met. We would highly recommend Nettl of Plymouth and look forward to continuing to work with them in the future."
"We used Aaron from Nettl to create our website and he was excellent. He still maintains it for us and often makes small changes at no extra cost. I would highly recommend him."