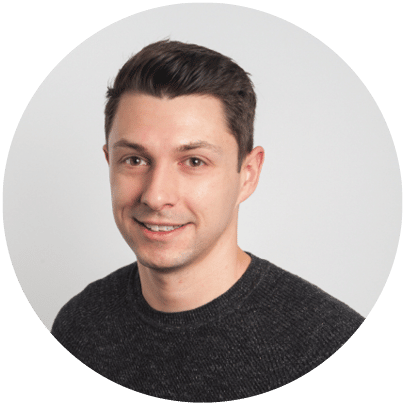 Aaron runs the Plymouth studio and is our lead Divi website designer. With years of experience in the design and marketing industry, Aaron can help you get any project up and running. He has a very creative but also has a methodical approach to projects making sure things are just right before they go live or we press print.
"My speciality is website design and SEO I love it when a new website goes live and I see how happy the client is. It gives me a real sense of achievement."
When not crafting beautiful websites you will find Aaron at the gym, or he might be walking his big Alaskan Malamute 'Maya'.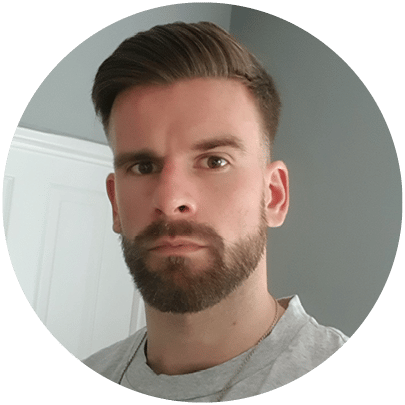 After several years working as the lead designer for a nation-wide Agency in the Civil Service, Darren has transported his services over to Nettl Plymouth.
Equally comfortable behind the camera shooting video or with his sketch pad illustrating, Darren feels most productive when he's able to really get stuck into a clients brief;
"I get a real buzz out of seeing the clients final product. It's a great feeling seeing the brand you helped to design grow"
Don't be surprised if you see our two designers out away from the office, they've been friends since secondary school and even studied graphic design at the same University!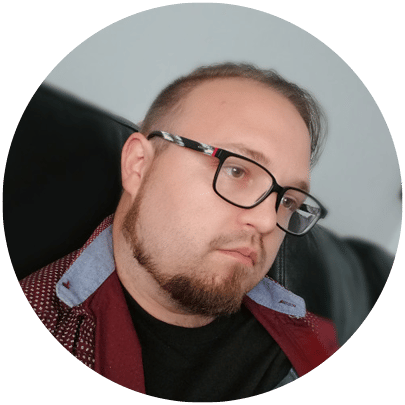 Simon helps us three days a week, Wednesday to Friday and he has over 17 years of experience in the creative industry. He does prefer Elementor over Divi, tut-tut! And he's also the owner of Venom BattleGear.
He helps us with the big website design projects making sure they are delivered on time. His technical skills with websites are invaluable.
When he's not tinkering with a website, you might find Simon playing a hand of Magic The Gathering.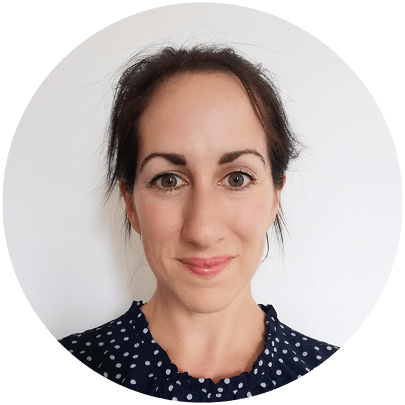 Lucy writes most of our blogs and optimised page content for our SEO packages. She is completly self taught when it comes to SEO but she does have a PHD and is a qualified teacher. So you can be assured your content is the highest standard with no typos.
Yes, Lucy and Aaron are married. So when Lucy is not doing keyword research or writing. You will find her on long walks with Aaron, their little boy Arthur and Alaskan Malamute 'Maya'.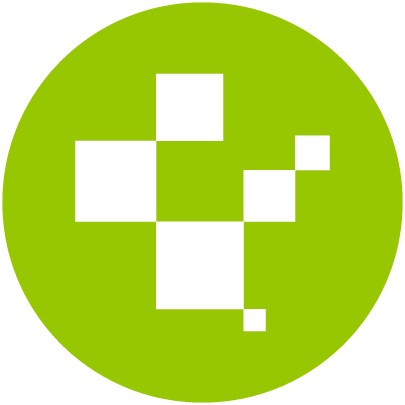 Tech Support and Development
The Nettl Geeks provide central tech support and custom development. They monitor our w3pcloud AWS (Amazon Web Services) servers, making sure we live up to our 99.9% uptime. With Nettl, you get the personal touch of a local team who are on the end of the phone with the support of a big tech team, allowing us to mange multiple projects and thoes big web projects that a small team might not normally be abel too.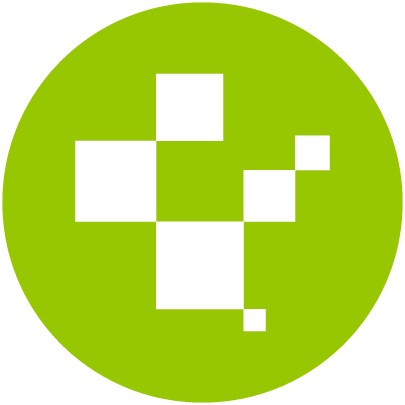 Social Media Management and Ads
Nettl has central social media experts who can help build a social media identity that fits your brand and engages your audience. So not only do you get our local team, you get the punch of a well-organised central team. We use Microsoft Teams for project management and communication, allowing you to speak directly to the team and approve all content before it's posted.