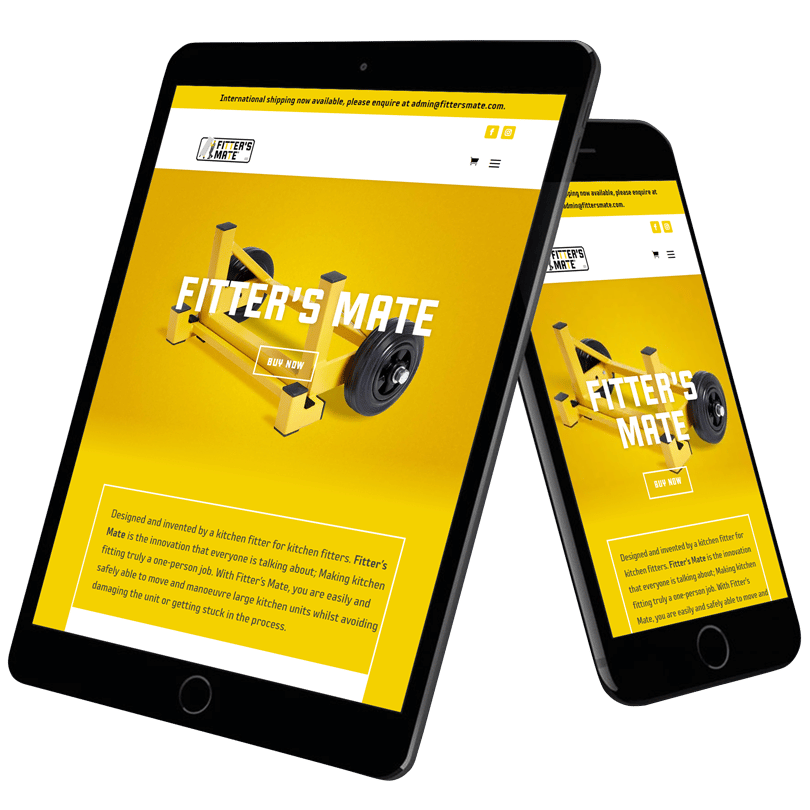 Ecommerce Website Designers
Do you need an ecommerce website – an online store to sell products or services?
Here at Nettl of Plymouth, our website design agency consists of an experienced team. Equipped decades of experience and a plethora of knowledge in ecommerce. We specialise in supplying bespoke ecommerce websites to suit your business' needs and get you selling products online.
Our custom ecommerce solutions make the whole process easy for you. We will create engaging ecommerce websites, with a professional image and modern design. Utilising our understanding of the target audience and customer behaviour to plan the customer journey. Creating a great user experience for your visitors and potential customers, from the moment they land on your website, to checking out with an order.
We believe this approach creates the best ecommerce websites, ensuring the website is built to maximise engagement, convert into sales and generate a good ROI (return on investment).
Providing the essentials for your ecommerce site
With every build we provide:
Scalable ecommerce solutions
Optimised website design and hosting
Bespoke ecommerce website design
Custom ecommerce functionality
Ecommerce SEO (search engine optimisation)
User friendly ecommerce store
Secure Payments – SSL certification
Additional services:
Ecommerce SEO for product pages

Google Analytics

Digital Marketing

Ongoing support
Mobile First Approach
We build Modern Ecommerce websites that are designed fully responsive with a mobile first approach. This is because times have changed and the majority of websites receive traffic from mobile devices rather than desktop computers.
Bespoke Website Design
Rather than using closed ecommerce platforms, we can build custom websites from the ground up. Making sure we create the right functionality for your website. Allowing your customers to easily navigate the site, or select options and choices they may need to make.
A Scalable Ecommerce Solution
Using the combination of WordPress, Woocommerce and the right server environment for the ecommerce website build, we are able to provide a scalable and flexible ecommerce solution.
Target Market
For an ecommerce website to be successful, it is imperative to know its target audience. Every web design we do is focused on the end user; Your business knows their audience better than anyone, so we will work closely with you throughout the process.
Secure Website and Payment Gateway
Websites need to be safe and secure for your visitors and customers. All our ecommerce websites will have high encryption SSL certificates and secure Payment Gateways such as PayPal, Stripe, Sage Worldpay and more.
Server Environment / Hosting
Depending on the size and load of your website. We will tailor the server environment to suit. Ensuring the resources required are behind your website for optimal performance. Hosting your website properly is just as important as building it.
Website SEO Optimisation
With every website we offer our standard level of SEO or search engine optimisation. making sure google and search engines can find and understand your site properly. Speed and load time are also a factor here. We use multiple techniques to ensure your website is loading optimally.
We can go much further than this however, with SEO content audits and building pages with quality written content to help get in front of your competitors. We offer monthly packages for SEO here.
CMS Content Management System
ll of our website builds allow you to fully mange your webstore. From managing stock levels, adding or removing products, creating a new product variation such as adding a new size or colour, create discount codes, product bundles, create virtual products and much more.
We also create guides to aid you, in areas that you might need support making changes to your site. We are of course always able to help and support where needed.
Digital Marketing
We incorporate marketing tactics both on and off your website as part of our Design Agency ecommerce marketing strategy. By developing a solid marketing strategy, we  can build brand awareness, increase customer loyalty, and ultimately boost online sales.
Using ecommerce marketing tools, we can promote your online store for business as a whole or specifically to increase sales.
A spotlight on Programme 10
Our client Pete asked us to upgrade his old site and create a custom WordPress website to increase his client membership. The site houses E-Commerce functions to support sales as well as some other third-party plug-ins which help to increase the effectiveness of the site.
Programme 10 is an excellent example of a very successful ecommerce business, which drives new sales and manages repeat subscriptions.
As in this example, we can offer on page SEO and continual WordPress maintenance. We also offer packages to clients to allow us to regularly update content and apply SEO to improve sites Google ranking. We can create websites from a client brief or update an existing site to become technically optimised and reach your target audience.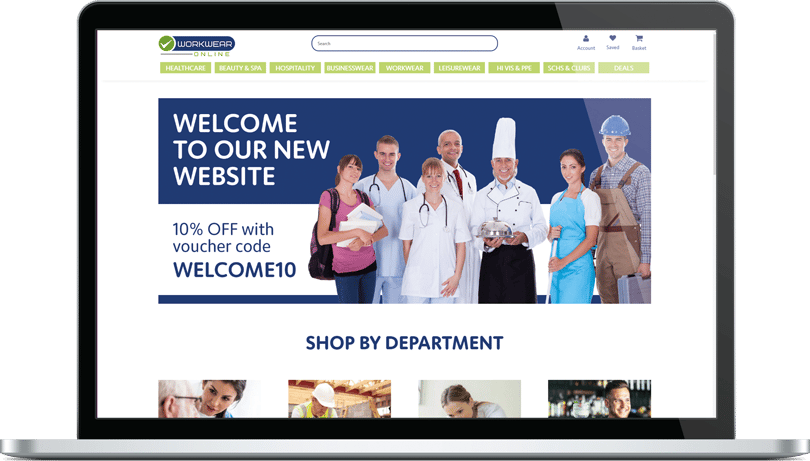 Bespoke Ecommerce Websites
An ecommerce website is still the best way to sell online directly to your customers. Our website design packages are great for new and small businesses looking to step into the online retail market. From small to medium sized and established online business', perhaps looking for a new website that requires additional resources, for more traffic and inventory.
Ecommerce platform for an online store
Among popular ecommerce platforms, Woocommerce is rated as one of the best. Woocommerce is a flexible ecommerce site solution for the WordPress website platform. Wocommerce is great for a new business as its easy to learn how to manage or even a well established one.
WordPress and Woocommerce combined, make an excellent CMS that's easy to use, flexible and very scalable. With a simple but powerful inventory management system, you can control your: product stock, product variations, product detail, pricing, shipping rates, create discount codes and more. Manage your sales with an easy to navigate order management system, that can generate reports and charts to monitor your sites growth.
When building online stores, we can choose from a range of payment gateways and options such as: Stripe, PayPal, Android, Apple and Google Pay.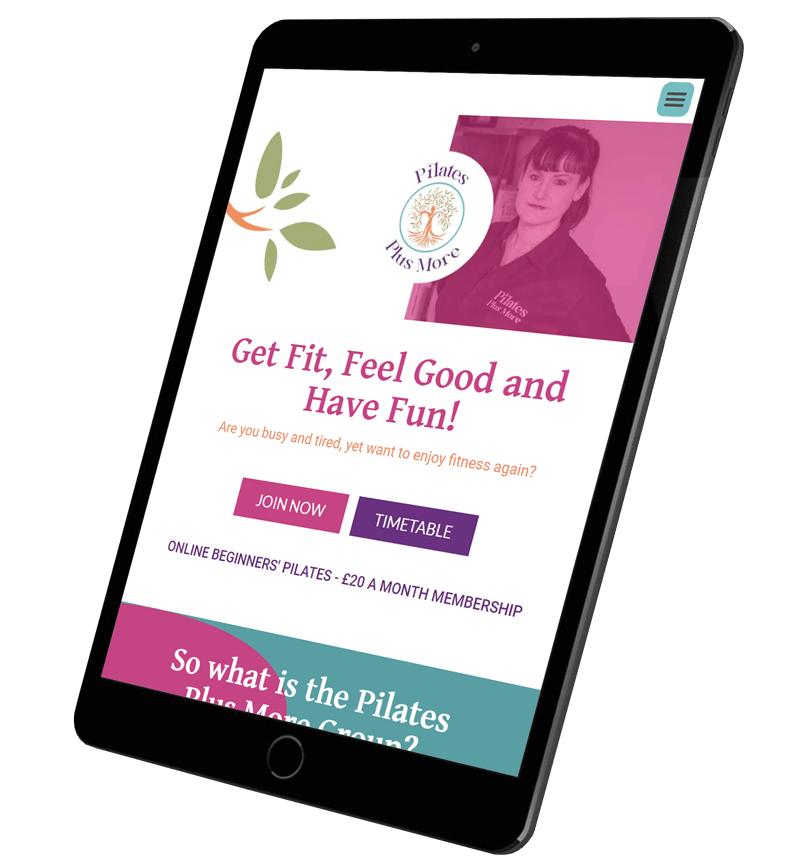 Ester Ford
Very happy with my experience with Nettl Plymouth. The customer service has been amazing, Aaron is very conscientious and has gone out of his way to help me out and explain things to me in simple terms without being patronising! I've felt the service has been tailored specifically to my business. Would highly recommend!
Neville & Co
We used Aaron from Nettl to create our website and he was excellent. He still maintains it for us and often makes small changes at no extra cost. I would highly recommend him.